Discover our boxes & cases made of cardboard, plastic and wood
Content
Cardboard boxes & cardboard cases
Plastic boxes & plastic cases
Wooden cases
Style elements
LESER - our services
At LESER, there are hardly any wishes left in terms of materials and design possibilities. But on the way to your individual packaging there are some important questions to clarify in advance:
What materials should my box or case be made of?
What should my product packaging look like?
Depending on the requirements and your individual ideas, you can get a clearer picture of your desired packaging at this point. Because the materials are already a first important factor on the way to your sales packaging. Below is a brief introduction to the various materials and coatings.
The body - The basic framework of the packaging
The body forms the basis of your boxes or cases. It is made of stable base materials and then usually refined with one of our various coatings. In general, we distinguish between 3 different materials: Cardboard, plastics & wood.
While plastic cases are typically being manufactured in large quantities by injection molding, cardboard boxes are often economically viable in smaller quantities. Both the plastic packaging and the cardboard packaging are manufactured at our site in Lahr in the Black Forest. Wooden cases are usually of very high quality and are made by our employees manually. Find out more later!
Cardboard boxes & Cardboard cases
Cardboard cases and cardboard boxes, on the other hand, can be produced cheaply in much smaller quantities at our cardboard production in Lahr. After a certain quantity, the entire production process runs automatically. Regardless of whether it is a liftoff, collar or book box, the components are always the same: body & coating paper. Depending on the desired quality and visibility of the materials, various cartons serve as a raw material for producing the cardboard packaging.
The body
The body is the basic framework of each packaging and can be chosen individually. There are various possibilities for design. Usually the body is covered with paper so that it is only visible on the inside of the packaging. Therefore, the material to be chosen is usually determined by price of the body material.
The body of our packaging is mostly made of sturdy corrugated cardboard or luxurious solid cardboard - whereby the materials have their own advantages due to their properties. Corrugated cardboard packaging is a little lighter in transport, but solid cardboard boxes are of higher quality and have a more varied design.
If the cardboard should be visible in the end product or not shine through a thin coating, white or black cardboard is used on one or both sides. However, grey cardboard on both sides is also possible and therefore a cheap alternative, because unlike plastic cases, cardboard boxes are usually covered. The body is only visible inside the packaging and a wide range of individual design possibilities is opened up. The ideal opportunity to represent your brand in an appealing way and to put your products in the spotlight!
The material thickness of the cardboard is determined on the basis of the subsequent qualitative requirements or a desired value. We usually use cardboard thicknesses between 600 and 1200 g/m². Depending on the desired quality and feel, this results in wall thicknesses between approx. 0.9 and 1.8 mm.
Discover our different types of packaging: box types.
The coating paper
The real diversity, however, is in the coating materials. There is plenty of potential here to customize your packaging. In short, the possibilities here are virtually unlimited. The fully automated process essentially comprises three steps. In the first step, the coating cutouts are punched. Subsequently, the cutouts are glued together and bonded with the body in the final step.
In addition to different colours, a distinction is also made between different types of coating paper. We distinguish between:
standard papers
printed and plasticised papers
Standard papers
Our standard papers are available in numerous colours, grammages, qualities as well as a variety of textured designs. From simple, single-colour paper to metallic effects and carbon structures, there is something for practically every imaginable taste. Here it is advantageous to use our existing standard papers, which we use in our packaging series. This means that no special production has to be started and even small quantities can be produced fully automatically. Standard papers are particularly suitable for liftoff boxes and are used among others in our 0120 ELEMENT and 0135 PICOT series.
Printed and plasticised papers
In contrast to the standard papers, these are white carrier papers which are printed in the offset technique and then provided with a matt or glossy film. This is a cost-effective variant when it comes to producing a specific Pantone colour tone. The plastification provides additional surface protection. It should be noted that the white paper backing of these overlay papers becomes visible at the cut points inside the packaging.
Printed and plasticized coating papers are used in our 0230 PLAIN series. Due to the offset technique, packaging with such a coating paper is only economically interesting from a quantity of 10,000 packages upward.
---
Would you like a little more?
Discover our diverse customisation options for your individual packaging!
To our finishing options!
---
Purchase quantities in the cardboard area
Short set-up times in the cartomatics department enable comparatively fast and uncomplicated production. The lower minimum quantities involved mean that this is also possible for young, upcoming companies such as start-ups and FBA firms. However, it is almost impossible to make a statement regarding a blanket minimum quantity. This is based on the size of the box and becomes increasingly cheaper towards the top. Small boxes measuring 4 x 4 centimetres, for example, can only be produced in a higher volume than cardboard boxes the size of a shoe box. Some of our cardboard boxes and cardboard cases are FSC®-certified and therefore come entirely from sustainable forestry - Just ask us about our FSC®-certified packaging! For individual consultation for your project, you can always contact our packaging consultants using the contact form below.
Plastic boxes & plastic cases
The starting material for the production of our molded plastic packaging represents the plastic polystyrene. By means of this injection molding method, the plastic is being processed into plastic cases or plastic boxes. For this purpose, the granules are heated, liquefied, and then brought into the form under pressure by using the injection mold. The granules are previously mixed in the right proportions to ensure the perfect product properties. In addition, this circumstance also allows an extremely flexible color design of the plastic packaging. In addition to plain colors we are therefore also able to manufacture plastic packaging made of translucent, light-transmitting material. So you can see the packaged product already from the outside, creating an anticipation of giving presents.
Despite their thin outer walls, plastic packaging is very dimensionally stable, a clear advantage over cardboard packaging. Basically, we differentiate between 3 types of products in the plastics sector:
The term plastic case is used to describe a one-piece packaging made of plastic with a fixed lid, which usually has a folding mechanism with a spring mechanism. The plastic box, on the other hand, is a two-part plastic packaging and therefore consists of a lower part and a separate lid. A rather exotic variant in the plastic sector is the covered plastic case.
Various inlays serve to protect and attach the respective products in the case. Find out more on our page: inlay options
Design options for covered plastic cases
As the body can be produced comparatively cheaply in large quantities, the cover is a high-quality option here. The possibilities are almost unlimited at this point. However, a number of imitation leather is particularly popular. In addition, this combination allows for additional padding between the plastic body and the cover, thus achieving a particularly high-quality feel. Discover our coated and flocked paper covers as well as leather covers and imitation leather, as they are also used in our packaging series:
---
The range of coating materials is almost unlimited. You too can refine your plastic cases with a desired touch or look. The variety of options is huge - just come to us with your wish! Our packaging experts will be happy to help you!
Request your individual case now!
Bioplastic boxes
In addition to the classic plastic packaging, LESER GmbH can also boast technical innovations. Because our portfolio has been expanded by a worldwide novelty. Since 2011, we`ve been producing packaging that is made from corn starch with our series Earth and thus is made from 100% bioplastics.
Discover in our video about our bioplastics series the sustainable way and production along the value added chain!
Purchase quantities in the plastics sector
In the case of plastic boxes and plastic cases, the dimensions are generally strongly focused on the jewelry sector. It covers sizes from the finger ring to the watch to the necklace. Thanks to production at the Lahr site, a quick customer delivery is possible depending on the delivery quantity. Of course, the production of plastic packaging only makes economic sense from a certain purchase quantity. From this amount, the plastic boxes, however, are effectively and rapidly produced. Thanks to existing injection molds in certain standard sizes, however, we are also able to produce plastic packaging in smaller quantities, from about 2000 pieces.
Analogous to the aforementioned areas, a one-piece packaging made of wood with a folding mechanism is called a wooden case. While in the covered area the body is often made of MDF (medium-density fiberboard), in the rest of the wooden cases sector we generally work with massive, very high-quality natural materials. In general, wooden cases are to a large extent of very high quality and due to the elaborate workmanship and the noble materials, rather settled in the upper price range. They are therefore particularly suitable for packaging and storage of watches and jewelry.
High-quality natural wood cases get varnished in most cases. In the case of varnishing, a distinction between the visibility of the wood grain and the noble, lacquered look is made. Here are many levels to choose from. High gloss finishes are usually nobler and more expensive than dull finishes, because, depending on the desired quality, they require multiple intermediate sanding. Partly in this step, 7 to 12 paint layers are applied, whereby an extremely high-quality piano finish is achieved.
Wooden cases are usually embossed in the inner lid, so that the noble external appearance is preserved. In addition, we offer a number of different outer packaging for the protection and transport of the wooden cases, which make it easier to remove the cases with the help of a hinged front wall.
Closures, hinges and style elements
In general, we process a wide range of closures, hinges and style elements in the various material sectors. These give the different packaging the individual final touch. Below is a selection of the elements:
Closures
pressure caps
catch fasteners
small locks
magnetic closures
Hinges
temple hinges
adjustable hinges
spring hinges
piano-type hinges
screw hinges
Style elements
silk ribbons
cords & rubber bands
deep drawn foils
organza material
L

ESER - our Services

LESER is a manufacturer and distributor of cases, boxes and packaging made of various materials. Thanks to a broad portfolio in the material world, we usually find the perfect solution for your concerns. From the low-cost case to the luxurious single piece, we cover the most diverse areas. You will find specific information about our services in the respective branches via our headings and the corresponding subpages: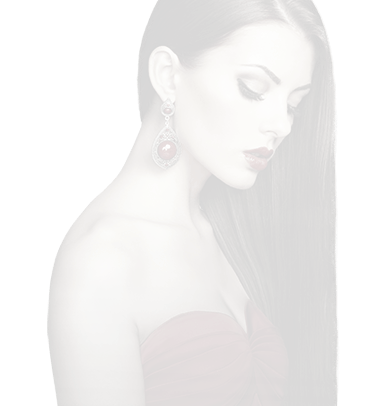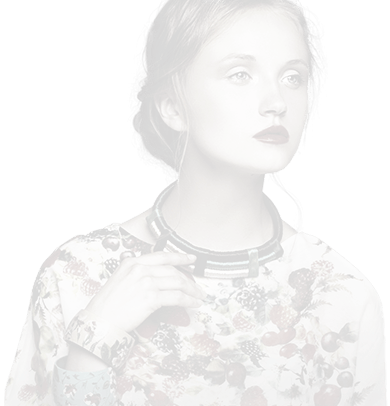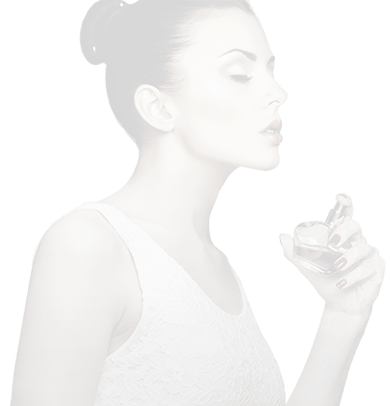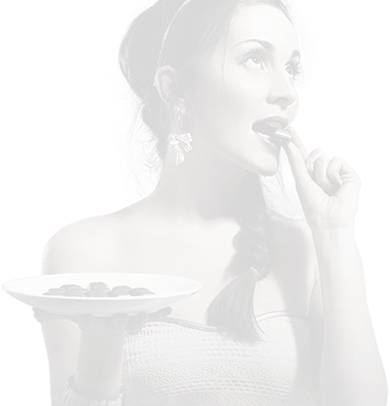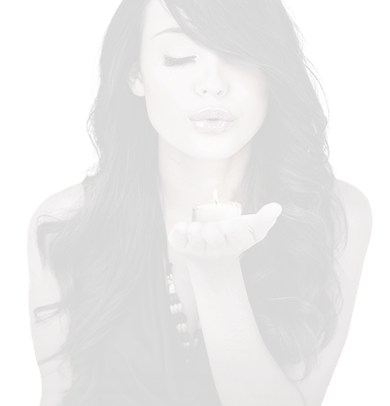 Box-Types
Inform yourself about the different types of boxes!
Discover now!
Finishing / Imprinting
Discover now!